Workplace Injury Claims in New York City
For more than 30 years, our workers' compensation lawyers at Nappa, Monterosso & Poznansky, LLP, have served injured workers in Staten Island and the greater New York City area. The dedicated team at our workplace injury law firm helps you navigate the claims process and fights to obtain the full amount of benefits you may be entitled to receive. We're proud to help injured workers in New York get back on their feet.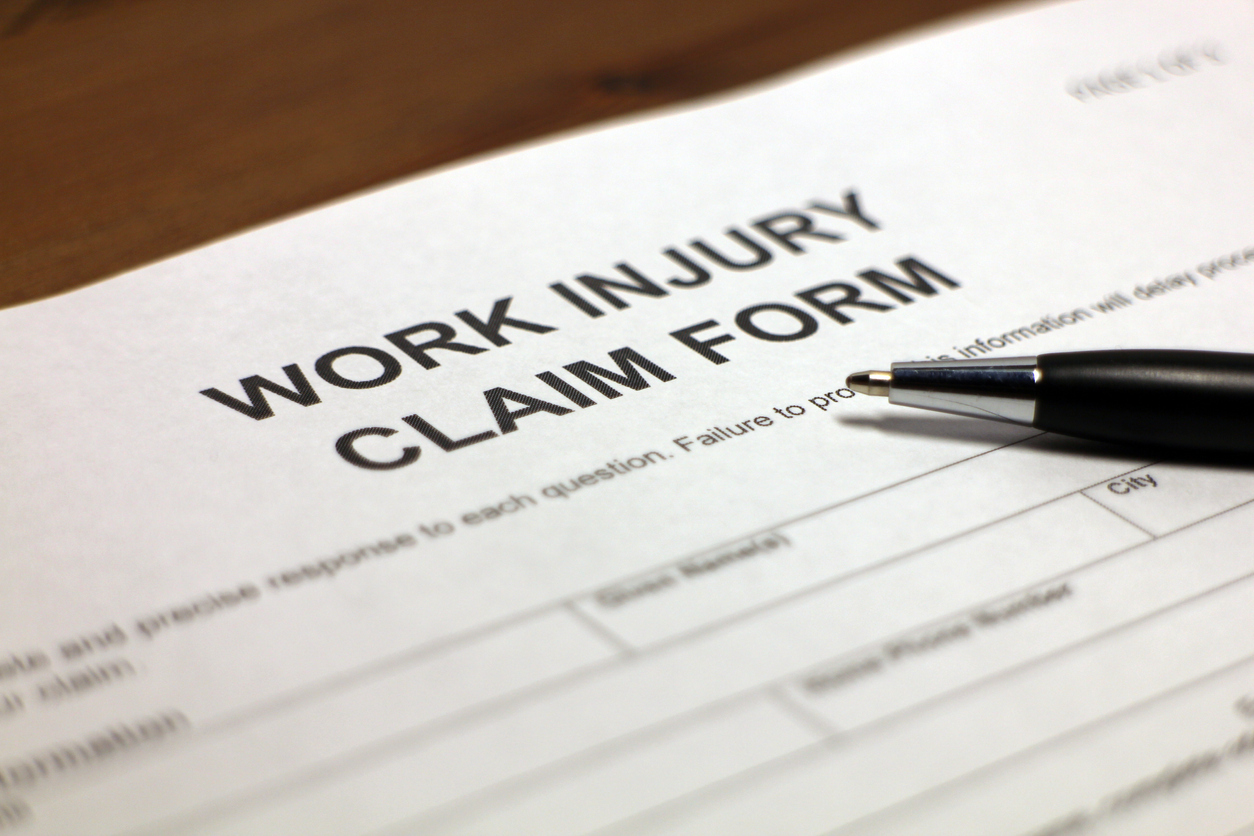 Common Types of Workplace Injuries in New York
Accidents and workplace injuries can happen at any type of job. Our workers' compensation lawyers have successfully handled all types of cases for injured workers, including those involving:
Lifting injuries
Occupational diseases
Repetitive strain injury
Injuries sustained in industrial accidents
Asbestos-related conditions
Lung diseases
Occupational hearing loss
Warehouse injuries
Spine, neck, and back injuries
Shoulder injuries
Knee injuries
Broken bones
Sprains, strains, and other soft tissue injuries
Burns
Electrocution
Amputation
Psychological trauma and conditions, such as PTSD, anxiety, and depression
Whether you were hurt in an accident on the job or developed an occupational disease over time, our workers' compensation lawyers in New York can assess your case and determine the most effective course of action to help you recover the full amount of benefits you need to get proper medical care and protect your financial security.
Slip-and-fall accidents
Being struck by falling objects
Falling from heights
Overexertion, such as lifting, pushing, or pulling heavy objects
Performing tasks that require repetitive motion
Regular use of tools that vibrate, such as jackhammers
Being struck by or caught in machinery
Motor vehicle accidents
Exposure to other harmful substances, such as asbestos, radiation, electricity, and infectious diseases
Noise exposure
Our law firm has reached successful outcomes for workers suffering from all types of injuries and occupational diseases. We understand how stressful dealing with a workplace injury or illness can be. We're here to take the weight off your shoulders so you can focus on your recovery.
Workers' Compensation Benefits in New York
In New York, workers' compensation is a no-fault system, which means that if you're injured on the job, you are entitled to benefits, regardless of how an accident or injury occurred. Workers' compensation covers:
Emergency room visits and hospital stays
Surgery, physical therapy, and other necessary treatment
Prescription medications
Home health care
Medical assistive devices
Unless it's an emergency, injured workers are required to see healthcare providers from a list approved by the New York State Workers' Compensation Board. Although you can switch to another doctor if you are dissatisfied with the care you receive, your request must be approved by your employer's workers' compensation insurer and the new provider must be on the board-approved list.
Income Benefits
Income benefits are intended to replace wages when you're unable to work or can work only in a limited capacity. Your eligibility for wage replacement and specific types of disability benefits depends on the type and seriousness of your injury and how long you are unable to work. Families of those who have died due to a workplace accident or occupational illness may be entitled to receive death benefits and burial and funeral expenses.

Vocational rehabilitation services are available to help workers retrain to find a job that matches their abilities after a workplace injury. Our New York workers' compensation lawyers can help you understand all the benefits you may be entitled to receive.
Third-Party Injury Claims
Although collecting workers' compensation precludes you from suing for employer negligence in New York, if another party such as a subcontractor or product manufacturer was responsible for your injuries, you may be able to bring a claim for damages against them. Personal injury claims usually include compensation for damages such as pain and suffering, emotional distress, loss of enjoyment of life, and loss of consortium. These claims can all impact the total amount of benefits and compensation you may be entitled to receive, so it's vital to have a workers' compensation lawyer evaluate your case.
Why Choose Our Workers' Compensation Attorneys?
Our workers' compensation lawyers are dedicated to helping injured workers in the greater NYC area. We fight to help you obtain the maximum amount of benefits you need to protect your health and your family's financial stability. In some cases, an injured worker may be eligible for Social Security Disability Insurance benefits. Our experienced attorneys can assist with applying for SSDI as well. Attorney and partner Rolando Cubela assists our Spanish-speaking clients with all aspects of workers' compensation and Social Security Disability claims and appeals. We help you understand your rights and provide straightforward legal advice you can trust.
No amount of money can halt a disease or bring a loved one back, but monetary compensation helps give victims and their families a sense of justice and accountability. If you or a loved one has been harmed by asbestos exposure, you may be entitled to damages such as:
Contact a Workers' Compensation Lawyer in the Greater NYC Area
As the largest workplace injury law firm in Staten Island, Nappa, Monterosso & Poznansky, LLP, has helped thousands of injured workers in the greater New York area get the compensation and benefits they deserve. To schedule a case evaluation, call us at 718-273-9000 or contact us online.